Discount Membership @ Glass Mill Leisure Centre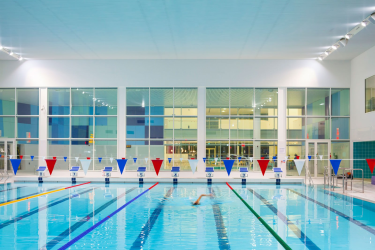 £32.60 Per Month
At Glass Mill Leisure Centre, we've got some fantastic facilities on offer to stay fit and active in the heart of Lewisham. Including two swimming pools, all the latest gym & fitness equipment, an programme of group exercise classes, climbing wall, crèche, café plus much more! 


Explore the activities on offer in the "Activities" section and see all of our great facilities in the "Discover" section.


Glass Mill Leisure Centre is brought to you by Fusion, a highly experienced sports and leisure organisation. As a registered charity, Fusion reinvests to improve and develop what´s on offer in your community. 

This membership includes unlimited swimming, gym, exercise classes, health suite (sauna, steam and ice room) and unlimited access to the other centres in the Lewisham Borough including, Forest Hill Pools, The Bridge in Sydenham, Bellingham Leisure Center and Lady well Running Track. 

Show app and quote The Horizon App upon registration to receive discount.