Repairs & Alterations Service provided.  Please note that some of the prices listed below are a guide and a quote may be sent to you differently following receipt of your items by our on site tailor.
All prices include pressing of garment. Quotations are supplied on request for any additional alterations required.
Providing the highest quality of care, and a wide range of services that free up your time and help you to look good every day. We collect, service and return your garments ready to wear Monday through to Saturday.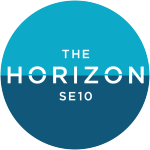 Horizon SE10
★
★
★
★
★
☆
☆
☆
☆
☆
4.43 / 37 ratings